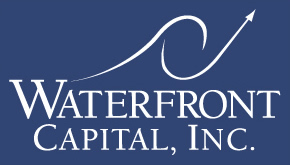 Merger & Acquisition Advisory
You work hard and sacrifice to grow your business, building value for yourself, your family and other stakeholders. At Waterfront Capital, Inc. (WCI) we understand that after years of hard work and sacrifice, deciding to sell that business is often a time of uncertainty and emotion. It is one of the most important economic decisions you will make in your lifetime.
Selecting the right advisor with the experience and skills to drive a successful outcome for you is critical. That is why WCI's unique combination of merger and acquisition advisory, private equity, management consulting and hands-on operating experience ensures each engagement is properly positioned for success. Our experience includes managing hundreds of successful exits.

WCI provides merger and acquisition advisory services with a unique perspective resulting from experience operating, buying and selling companies just like yours. Unequalled experience, proven results, industry knowledge, buyer relationships, along with a client centric approach that identifies value often missed, has driven consistently outstanding and timely outcomes for clients. WCI supports you from pre-sale positioning of your company through post-closing wrap-up. We recognize that we have a fiduciary duty to you that is always paramount in all of our interactions on your behalf. We support you at every step by focusing on your goals; maximizing your outcome in a successful, tax-efficient transaction.